Sadly, not all stories have a happy ending. This is one of those stories. After loosing two babies Yosef's mother was finally pregnant again, and so happy. This time she was hoping it would be different. She had a very hard pregnancy with baby Yosef, with much pain and bleeding for six long months. The doctors kept telling her that she and the baby were at very high risk but she refused to give up. As a Syrian refugee, Yosef's mother didn't have many options for care. Immediately after getting an ultrasound, baby Yosef decided it was time to come out! His mother gave birth to him prematurely at 25 weeks. Yosef was quickly admitted to the Raparin Teaching Hospital for Children, the only government hospital for children in the region, and the only children's hospital that would admit him free of charge.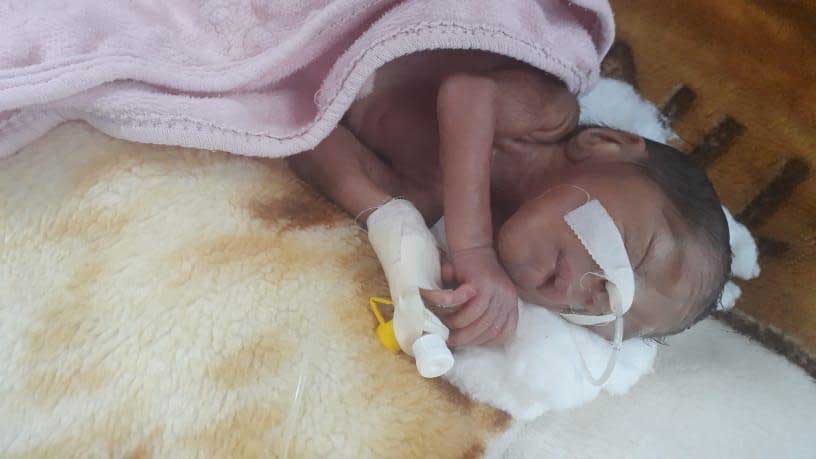 When we first met him he was covered in a pink blanket that was given to him by the mother of another baby in the same hospital. It was all Yosef's mom had to cover him with even though Yosef was a boy. Everyone was amazed that Yosef was alive. It was soon clear however that he was going to need a lot of help to make it through this critical phase. Sadly, he was not getting what he needed despite the best efforts of everyone in the hospital. At over capacity, There was no space in the ICU which contained the CPAP machine and specialized care he would need to support his lungs.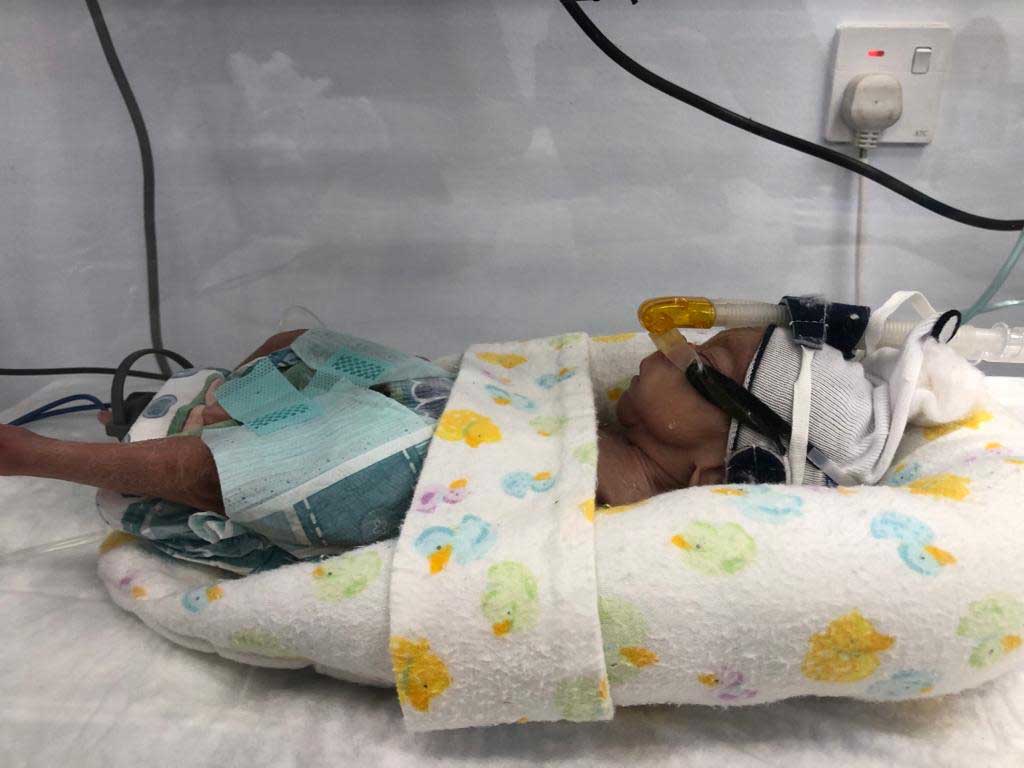 It was decided that transferring him to a private hospital with the support of Love Them All would be his only hope. Arrangements were made and transfer by ambulance was successful. There he would have all the necessary systems and specialized care that could be proveded. By the time little Yosef got to the private hospital however his lungs where very tired. Susan Virgent-Campbell, a veteran pediatric respiratory therapist from Canada offered guidance remotely to support the amazing doctors and hospital staff who would be caring for him there. We remained hopeful. After fighting for 3 weeks his little heart gave up and Yosef passed away. It was devastating but having done our best we are confident that Yosef was loved. We thank everyone including the doctors and nurses and count everyone who fought for him a hero.