Beautiful Aseel became the centre of attention in her family of 5 after they discovered that she had a life threatening heart problem. She wasn't the first in her family afflicted with CHD. Her father was diagnosed with a heart issue later in life and she had a twin brother and an uncle who both passed away from CHD. Needless to say Aseel's family were afraid for her life.
After fleeing from war in Syria they settled in a refugee camp in the northern region of Iraq. It was there where Love Them All was introduced to Aseel and her family after receiving a call from a friend working in their camp. Aseel's heart problem was diagnosed years earlier but she had nowhere to go. Her family had lost so much and were hopelessly watching as she became weaker and weaker. According to her diagnosis she would need intervention soon. Love Them All took immediate action.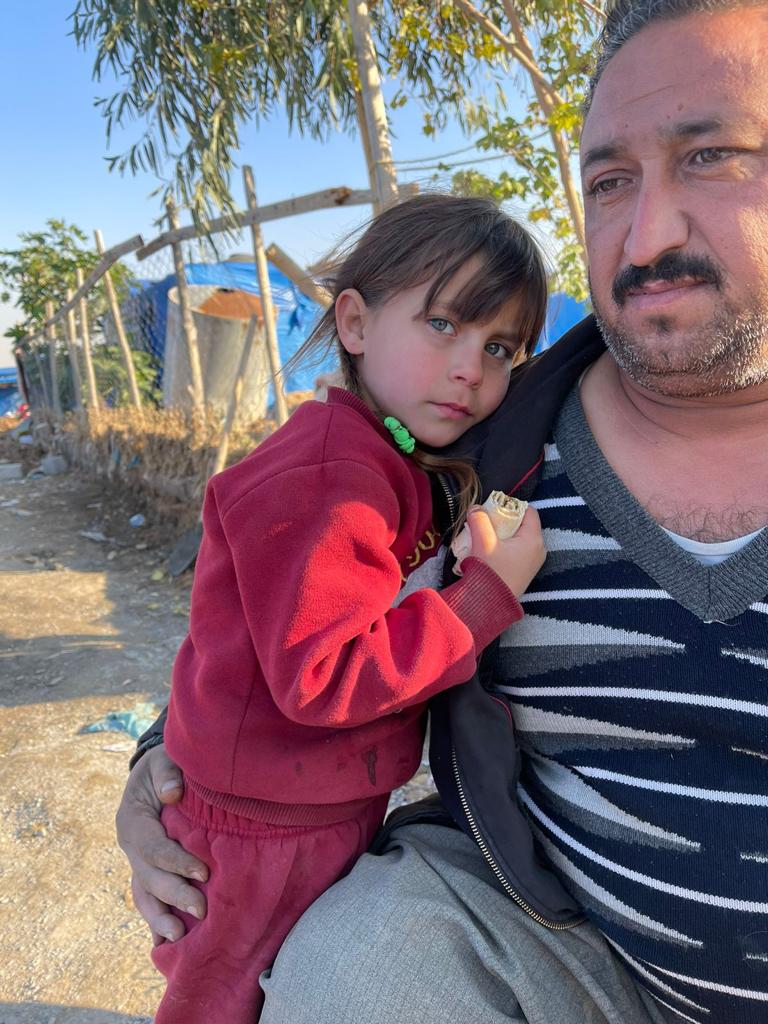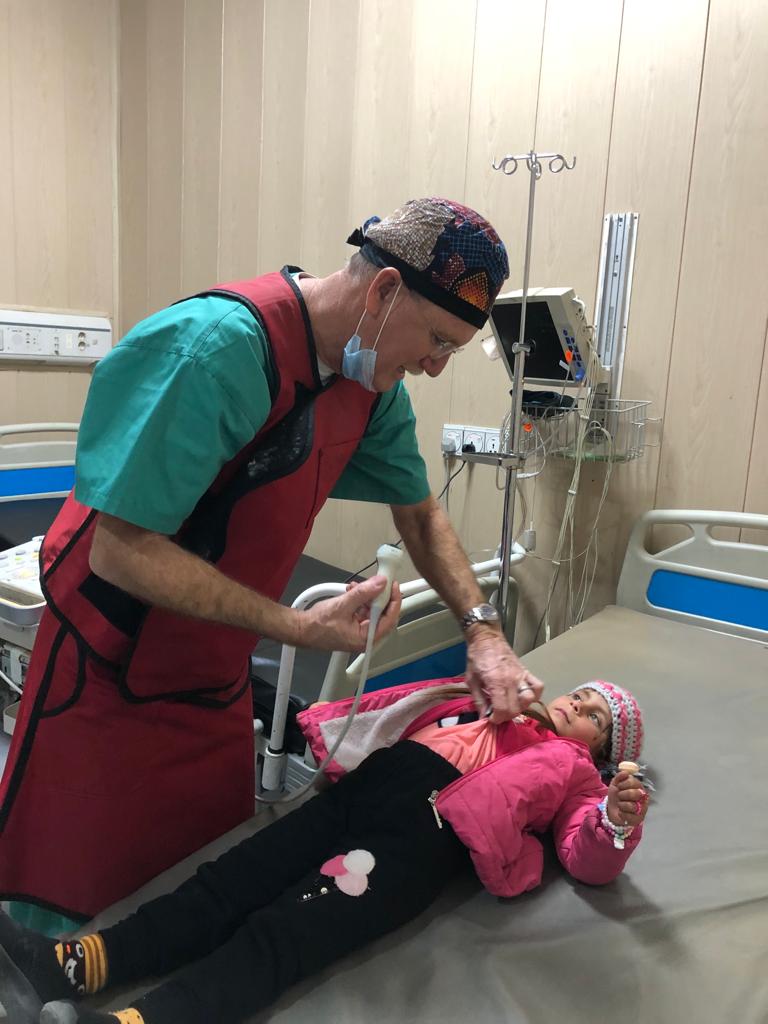 After getting their contact information Love Them All quickly organized for Aseel to be transferred to Dr Aso for a diagnostic echo. We found out that she had a big hole between the upper chambers of her heart, technically called an ASD. She needed to be put on heart medicine and vitamins to help keep her strong and healthy until she could get the intervention she needed.
Thankfully we found out that an American doctor with Hearts and Souls was travelling to the northern region of Iraq accompanied by an amazing medical team. They would be volunteering their time and expertise to help the beautiful children born with CHD just like Aseel.
The first day after the team arrived we ordered a taxi to pick her up from her refugee camp and drive her to the new heart hospital. After the Doctor performed an echo he confirmed the earlier diagnosis then delivered the good news. A heart catheterization to repair the hole in her heart was possible and his team was ready and prepared to do it. Her father and mother were so happy.
Love Them All made sure that Aseel got all of the medical exams she needed including blood tests and a chest X ray. Her catheterization was scheduled for the next morning and since her family was far from home we also organized a hotel stay nearby.
Before Aseel went into her catheterization she fell asleep in Racheal's arms. "It was so special to be able to walk her into the cath lab", Racheal said. She sat with her mother and father while Aseel was undergoing her procedure. It was at that time when the family told Racheal what took place just days before at the refugee camp where they lived. Recalling the event they showed what they caught on video of a devastating flash flood that overtook their home. Everything they had was swept away. The little that they had was gone.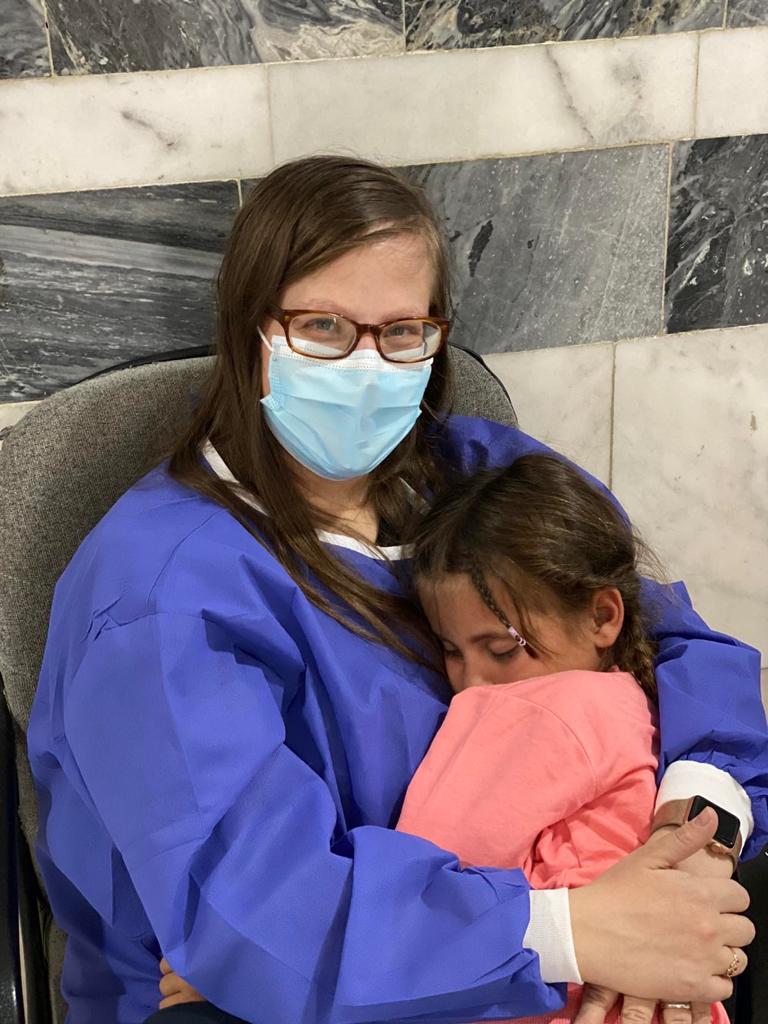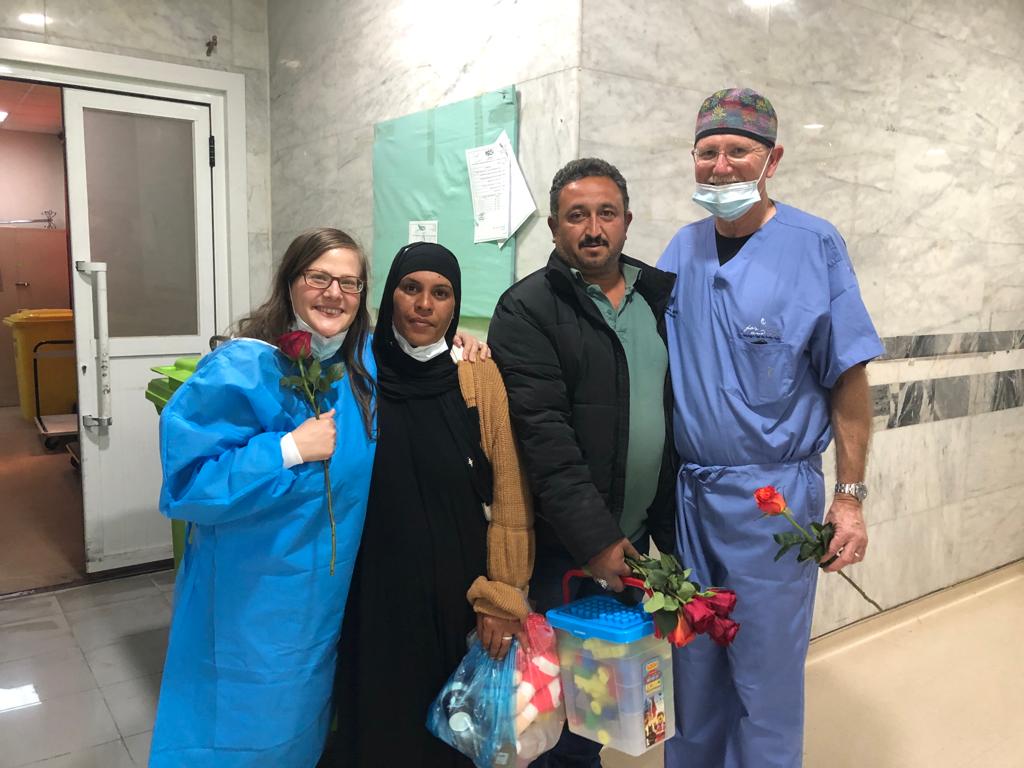 A few hours later, Doctor Kirk came out with great news that the catheterization was successful and Aseel's heart was fixed! Aseel's mother and father fell on their knees and thanked God and us for what we did for their precious girl. They told us that they were so happy to have Aseel, remembering the pain of witnessing Aseel's twin and uncle who passed away from a heart problem.
In consideration of the tragic circumstances at the refugee camp, Love Them All was able to donate some food, clothing and toys all of which were gratefully received.
With your generous support we were also able to put them up for a week in the hotel next to the hospital. This allowed them to be watched by the team and stay clean from any infection, a vitally important part of aftercare.
It was beautiful to see the joy in the families eyes to know that their daughter's heart was fixed and that they had a safe place to stay for her to recover. After the devastating flood Aseel's family relocated to a new place and rebuilt their home. Love Them All continues to follow up with Aseel's family, making sure her growing heart has everything it needs to thrive. We are so thankful for everyone who made this life saving journey possible for Aseel and her family.