Love Them All is excited for the opportunity to supply new medical equipment to the Raparin Teaching Hospital For Children. They need our support as the only government paediatric Hospital in their region seeing hundreds of children each day. With a shortage of funding in recent years they are in desperate need of new medical equipment. Countless Kurdish, Iraqi, Syrian and Yazidi families often have no where else to go. Help us in this amazing opportunity to equip the local doctors and hospital staff. Any contributions toward this fund will go towards equipping the Raparin Teaching Hospital under the guidance of Love Them All staff stationed on the ground.
Raparin Teaching Hospital For Children was previously a hospital for treating soldiers with infection in the Kurdish region of Iraq. Roughly 15 years ago it was converted into a paediatric hospital and a teaching hospital, now the only government paediatric hospital in Erbil and surrounding areas. The Raparin Teaching Hospital For Children has welcomed Love Them All's contribution that has resulted in greater opportunity for staff and patients to receive improved training and treatment. Love Them All has facilitated invaluable training with doctors and nurses around the world (Egypt, UK, Hong Kong, USA) to and now it's time to help supply them with the equipment they desperately need.
Update #1 – July 1st 2021
We want to say thank you for giving so generously to our campaign! We have already raised enough funds to make a significant and lasting impact at the Raparin Teaching Hospital for Children in Erbil. Our GoFundMe campaign has stoped taking donations as of August of 2021 but you can still give through our website after August. Stay tuned for future updates. We can't thank you enough!
Update #2 – July 29th 2021
Love Them All was pleased to be able to purchase 5 incubators, 5 infusion pumps, 5 neonatal monitors for Raparin Teaching Hospital's ICU. The neonatal monitors are the first of their kind to be used by the Raparin Hospital. Unlike other monitors in their possession these monitors include the full range of sensors for babies and children. Each of the items purchased so far have been safely delivered and are in the capable hands of the Raparin ICU staff. A big thanks goes out to our donors for making this happen!
Update #3 – November 25th 2021
Thanks to the generosity of our donors Love Them All has been able to purchase a central monitoring station software for Raparin Teaching Hospital's ICU! The central monitoring station is the first to be deployed at the Raparin Hospital and will give the doctors and nurses quick access and control over valuable information in their ICU!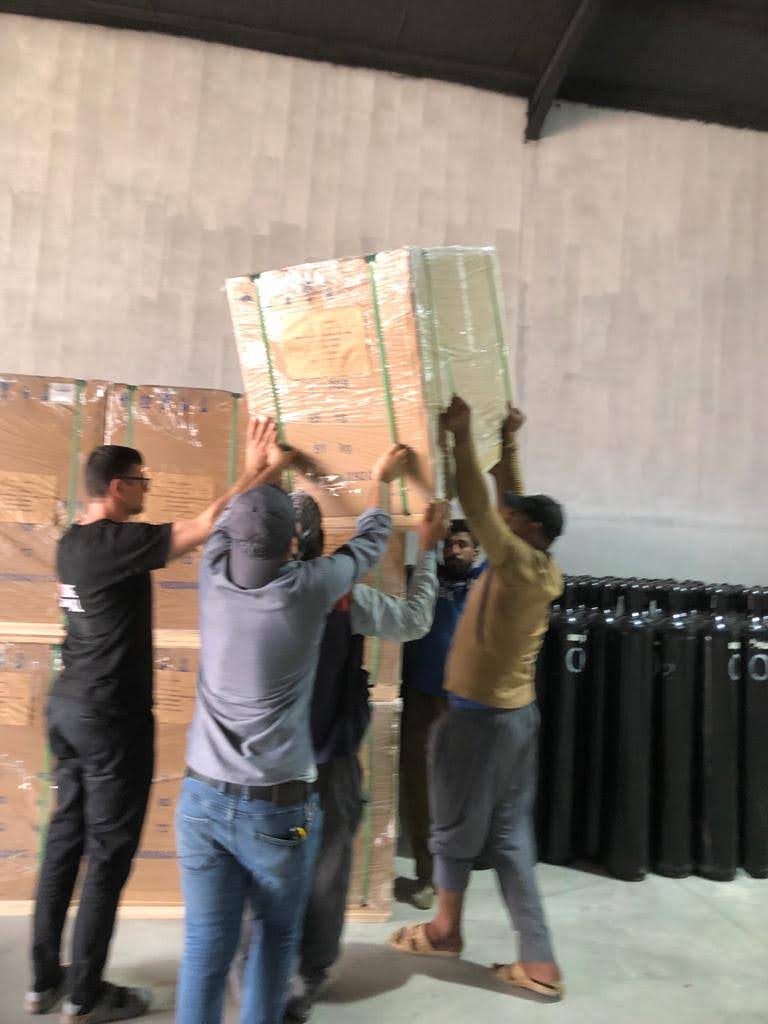 Stay Tuned for more updates to follow!